Chiropractor
Bert Vanderbliek D.C.
Dr. V has been getting sick people well since 1987. He has a passion for seeing patients obtain their highest health potential. His "Path to Wellness" is a choice of millions to get and stay well. He is very proud of his family: wife JoDee, daughter Ali, and son Nick. Dr. Vanderbliek is an avid runner and golfer.
Education
1987 Los Angeles College of Chiropractic Doctor of Chiropractic Degree Magna Cum Laude Whittier, California
1983 California State University, Northridge B. A., Physical Education
Chiropractic Licensure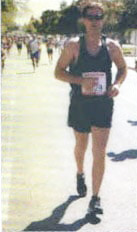 1988 California License Active Status
Continuing Education
National Board of Examiners 1986
Whiplash and Spinal Trauma, Dr. Dan Murphy
Heart Saver CPR – Certified American Heart Association
Validating Chiropractic
International Chiropractors Association Annual Convention
Pediatrics and Chiropractic
Managing Risk: Your Best Defense
Diagnosis And Treatment of Upper Extremities
D.I.S.C. Communication Certification Program
Torque Release Technique
Sports Injury and Athletic Taping
Body Specific Relaxation/Diversified Technique
Bustin X-Ray Seminar
Pediatric Diversified Adjustive Technique
Postgraduate Diploma, Parker Chiropractic Research Foundation
Professional Organizations
Member, California Chiropractic Association
Past President and Current Membership Chairman,
Professional Business Network
Preceptor Doctor for various interns
San Fernando Valley CCA VP Public Relations
Awards
Patient Educator and Communication Award, Altadonna Communications
Botterman Award- CCA, San Fernando Valley District
Licensed Massage Therapist
Daniel Gholipour
Daniel is one of our licensed massage therapists specializing in trigger points, pain relief, and sports massage.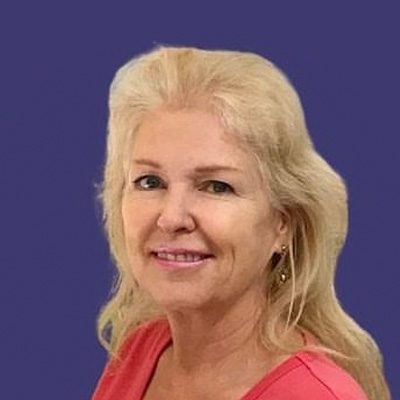 Licensed Massage Therapist
Lisa Spirito
Lisa is one of our long time massage therapists. She has been a licensed massage therapist for over 24 years; she joined our practice in 1996. Lisa is the proud mother of two beautiful daughters and her healing hands will make your visit with us a pleasant and productive one.
Office Manager
JoDee Vanderbliek
Our office manager waws introduced to chiropractic in 1981 and has been a chiropractic wife since 1987. JoDee and Dr. V have two well-adjusted children, Ali and Nick. JoDee will do everything she can to make your every visit an exceptional experience.
Front of Office/Therapy
Maya Lev
Maya Lev assists with front office processes and patient therapy.
Silvia Guillen
Silvia Guillen is a part-time student at Valley College studying Business. She also is a Spanish-speaking staff member and is helping us communicate with our bilingual patients. She is learning the therapies and front desk duties to help our patients here at Family Wellness.
OFFICE HOURS
---
Monday
8:30am - 11:30am
2:30pm - 5:30pm
---
Tuesday
8:30am - 11:30am
---
Wednesday
8:30am - 11:30am
2:30pm - 5:30pm
---
Thursday
Closed
---
Friday
8:30am - 11:30am
2:30pm - 5:30pm
---
Saturday & Sunday
Closed
* We are open 8:30am - 12:00pm on the 1st
Saturday of every month.